Best time for your maternity shoot
Pregnancy is the most unique and special experience in the lifetime of each woman. This period is full of emotions, expectations and impatience. Even if the feelings are contradictory, make sure you manage to enjoy every single moment of it. One of the occasions can be your maternity shooting. During the photo shoot, you can turn on your favorite music in the venue, relax and have a nice time with your partner. I will capture these precious moments, which will have their priceless place in your family photo album. The ideal time for maternity portrait sessions is between 26 and 35 weeks. We can do it in my studio, outdoor or at your home. We will discuss the details about the clothes and location before your booking.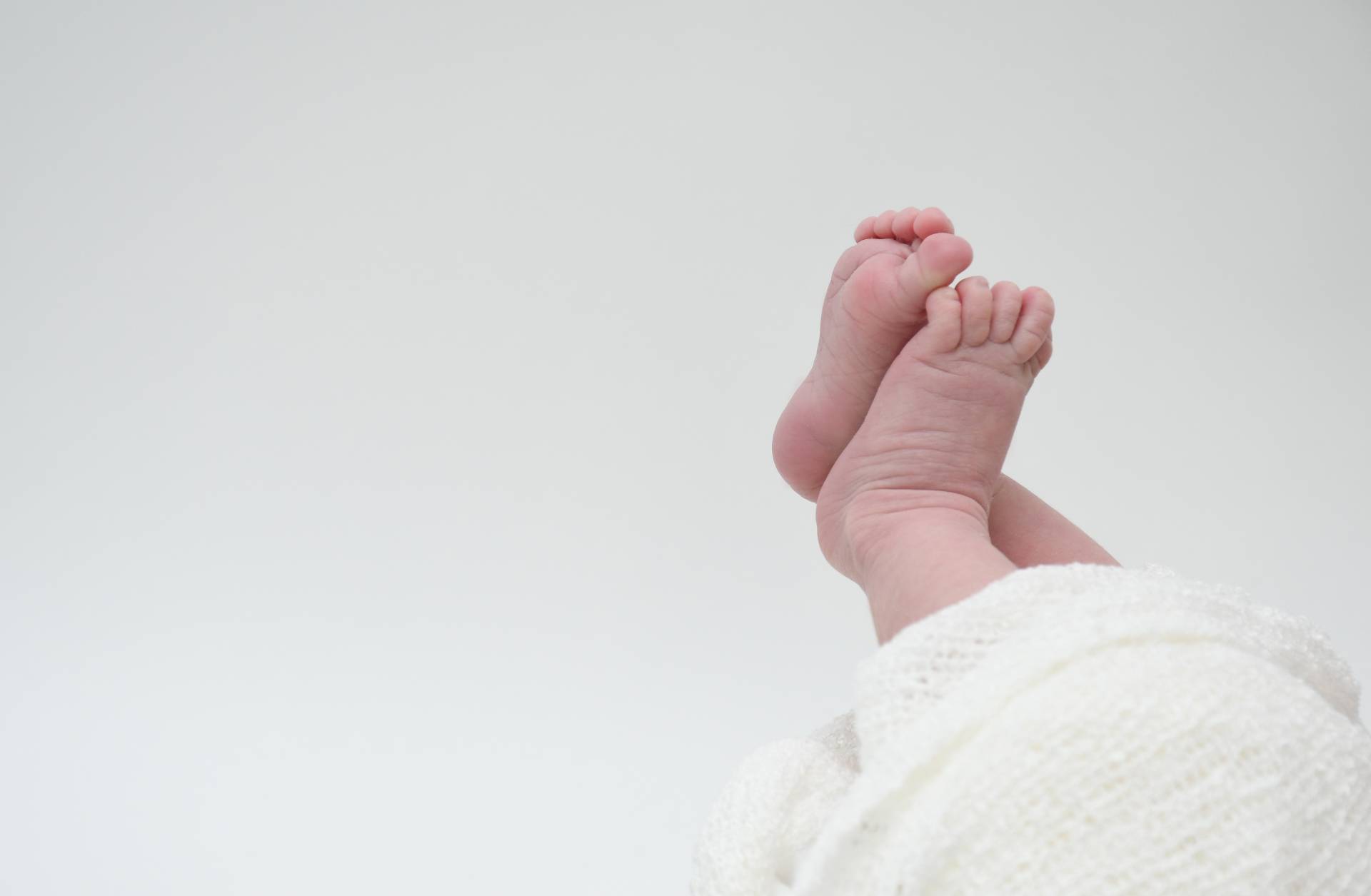 When and why take a newborn photoshoot?
The newborn baby brings a combination of happy feelings, emotions and pleasant worries to the family. The babies grow so fast, and sometimes the parents don't realize that the first days of life are the best moments to capture. The perfect time to book your baby's first photo shoot is at least one month before the child's birth. Once you advise me of the approximate date of birth later, you are welcome to give me a call on the first 3 days after giving birth to book for the next 7-14 days.

The first 2 weeks after birth are best for sleeping newborn poses. They usually sleep deeply with complete flexibility, physiologically. It is the most comfortable time for the baby to be photographed easily.

From 2 to 4 weeks, it is possible to do the photo shoot, but their sensitive sleep might make it harder to get lots of poses. Their muscles develop daily, meaning they are not that flexible and easy to pose.

The photo shoot takes place in my specialized newborn photography studio, where different appearances, props, accessories for the photo shoot are supplied. Therefore, you don't need to prepare anything in advance.
If you have a special wish or demand for a photo, please inform me before the photo shoot's day.

The photo shoot of your newborn baby may last between 1 to 3 hours. This is based on my own experience while considering the baby's comfort, mood, and well-being. Also, to avoid stressing her/him and make this a joyful memory for the family.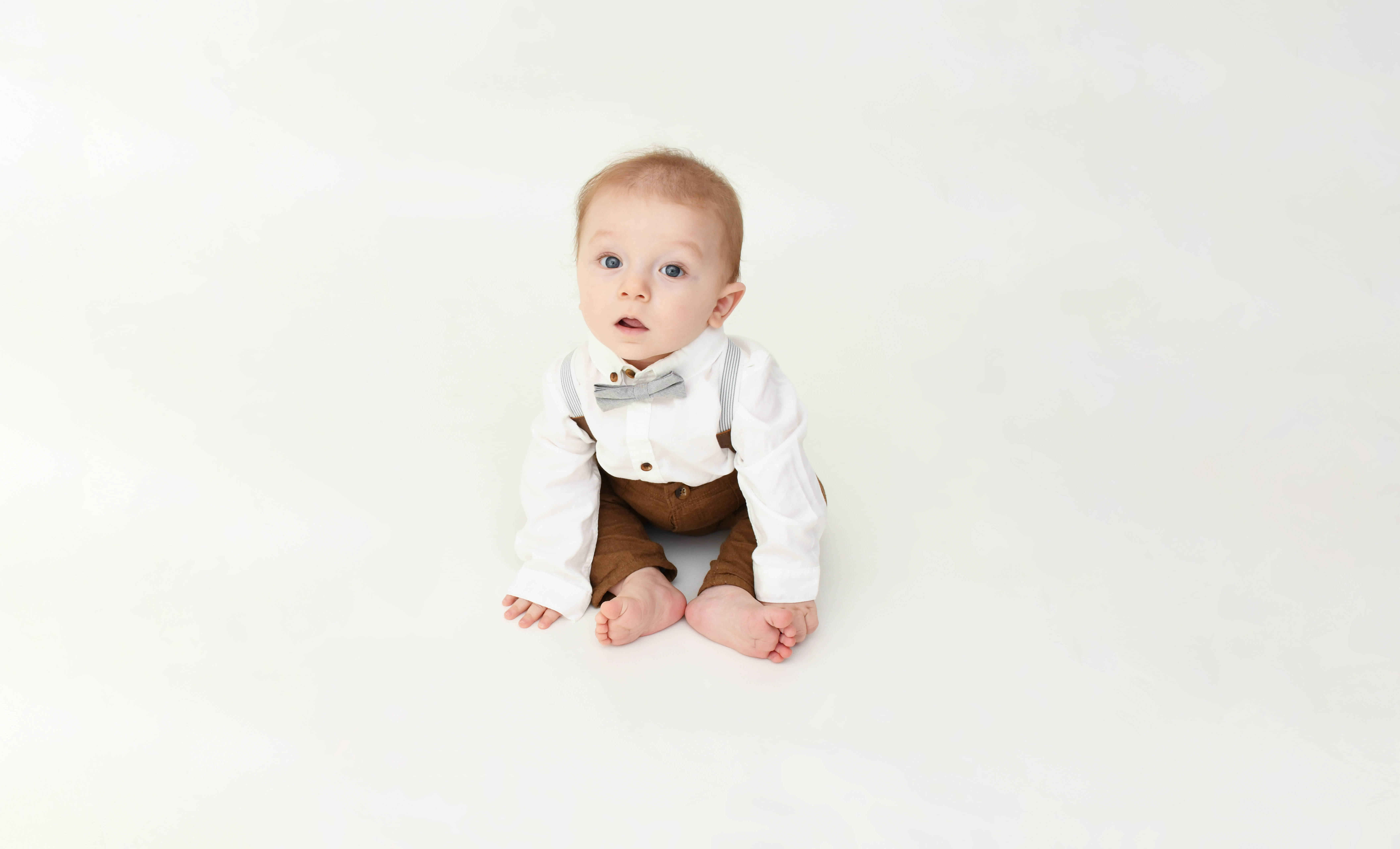 Milestone of your baby's first year
It is great to have your child captured in different stages of his/her life. If you have missed the newborn period photo shoot, I recommend doing the next session when the baby is 6-9 months old. At this age, the kids can sit on their own and keep the head stable. It is a perfect time to capture how the baby grows up between birth and 1st birthday. At this age, the children are smiley, playful and curious. I will need parents' involvement to get the kid's attention to the camera direction and keep him/her smiling while I am capturing these sweet emotions on the baby's face. To have a successful and fun photo shoot, it is important for the child not to be hungry but to be well-rested while having some favorite snacks and toys around. Please do not plan a doctor visit or anything that can stress the baby before the photo shoot. The sitter session duration is shorter than newborn because most babies quickly get bored sitting around for too long. It takes 30-40 minutes to capture the joyful photos of your little one.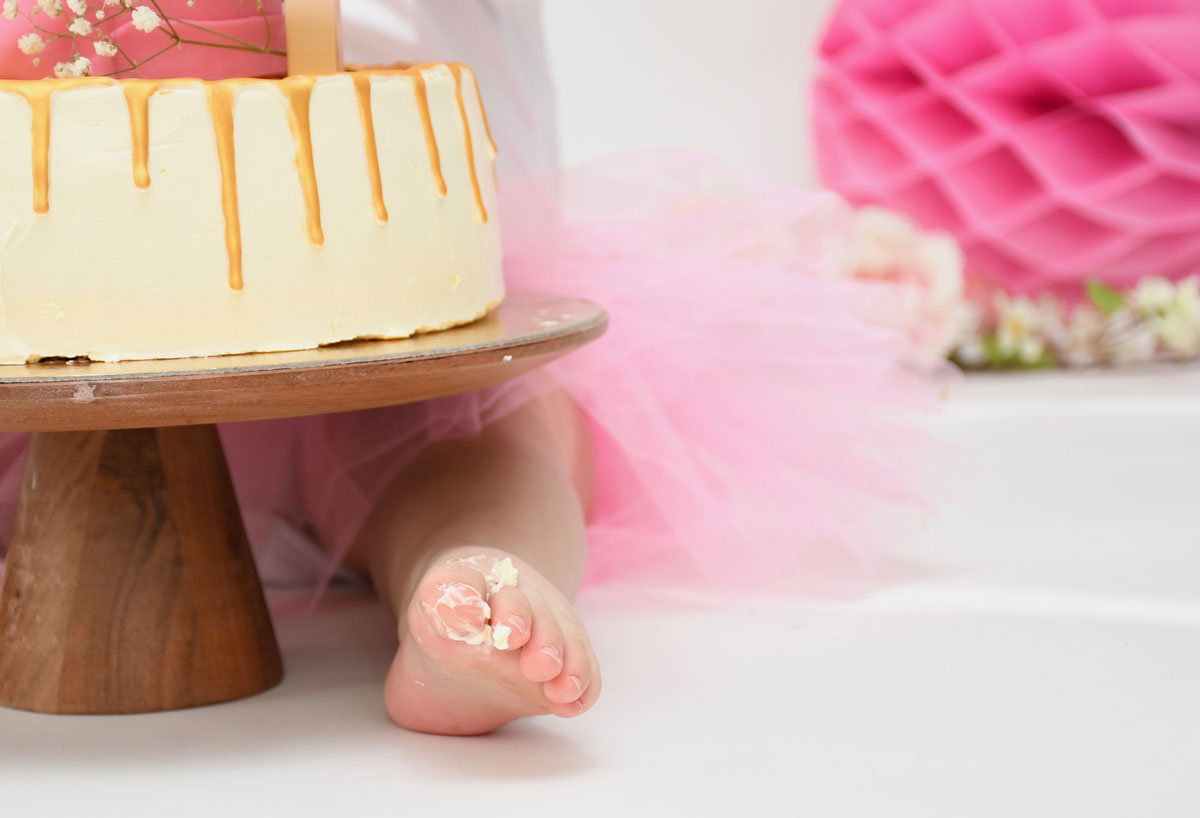 What is smash cake?
Cake smash photo shoot is for the kids turning 1 year old. The idea of this session is to put a cake in front of the baby and capture their pure reaction towards it while immersing their fingers, feet, lips with joy. This leads to creating loads of natural photos accompanied by a smile, happiness and delight.

The photo shoot can take place 2-3 weeks before the birthday and after it. I have different outfits for boys and girls of this age. Before the shooting, we can choose the desired appearance.

You are welcome to bring the cake with you or order it from me. The duration of the shoot is 45-90 minutes. I take time to adapt the kid to the atmosphere, me and to the studio. You can have the favorite teddy and the snack with you to do a short break while the kid feels tired or annoyed. My main aim is to comfort my little clients and their parents, which is the reason for dedicating additional time to help them be adapted and overall to enjoy the portray together.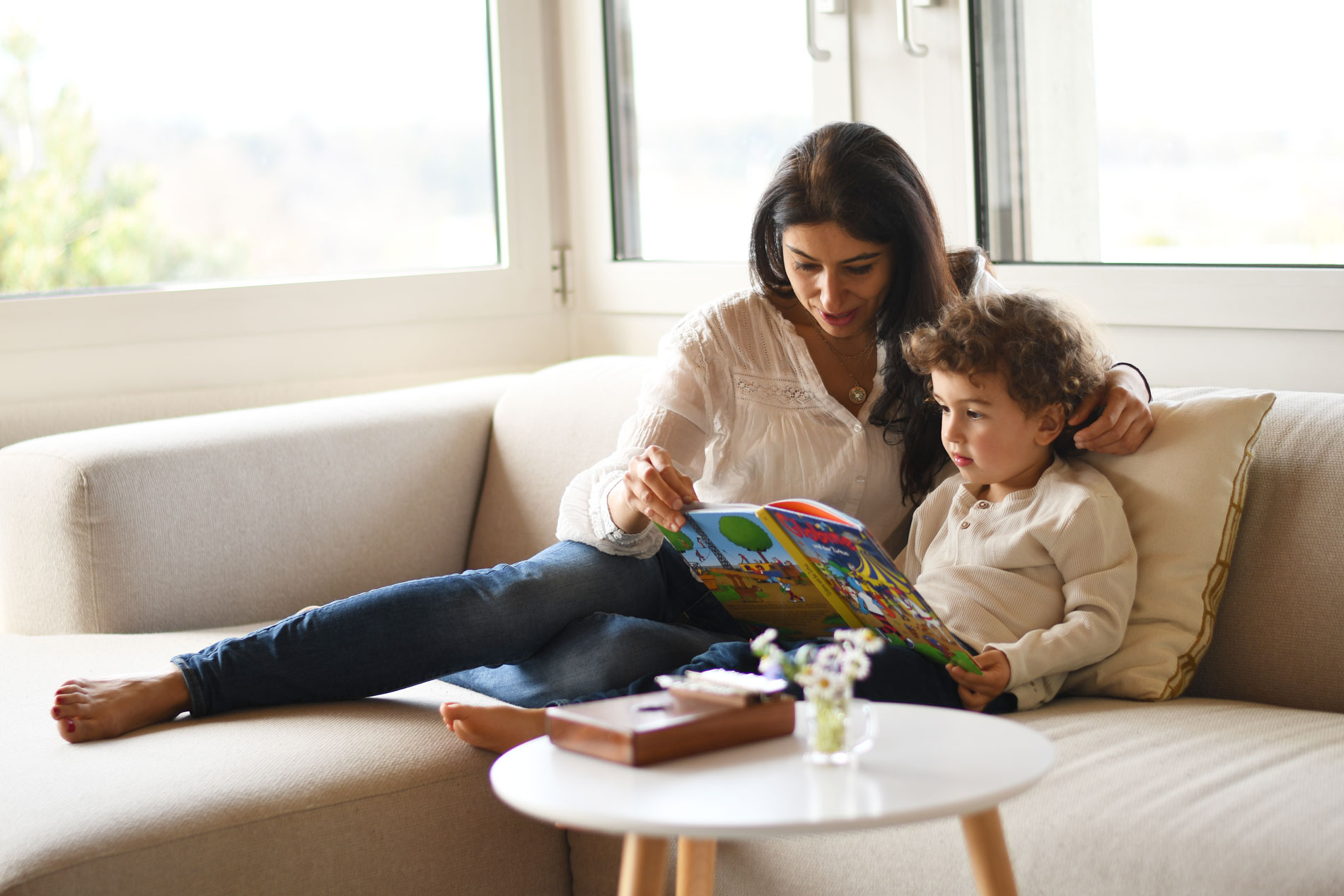 What is lifestyle photography?
Capturing the special moments of your life is the best Lifestyle photography while saving your family's daily activities, simplicity and spectacular memories. For those who do not prefer to stare at the camera or visit a photography studio but still wish to have beautiful photos with their family members, then this shooting way is the perfect match that they will adore. It is perfectly formed to capture and save the happy playing times with your kids, the precious cuddling moments, how far tender you are with them and their little things, that you don't notice while living them, however, those are the remarkable values which should immortalize. By choosing this type of shooting, you will create a short story of your daily life at your home or any desired outdoor spot.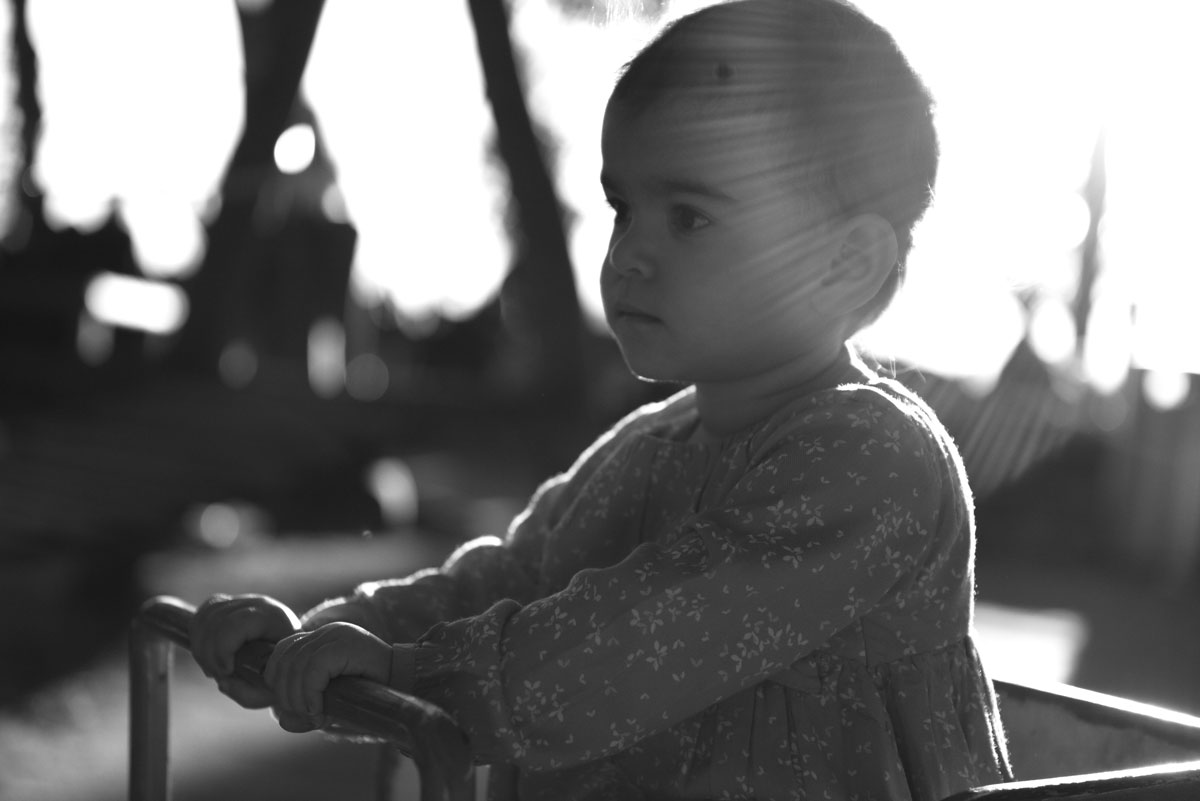 Outdoor family photoshoot
Outdoor shootings are something unique. You can combine family outings with a nice photo session to dual the joyful family quality moments. Also, those who own a pet will perfectly delve into this session, a mix of love and funny memories. The best time for outdoor photos is the golden hour, one hour before the sunset or one hour after the sunrise. During the outdoor photo session, I try to focus on your emotions and spiritual feelings while you are holding each other's hands, kissing, cuddling, playing, hugging…

Besides, I will assist you by advising some poses to keep you all close to each other, reflecting your family's love.
We will discuss together the location and the outfit before the shooting day.